GLA has been providing consulting engineering, field services, and materials testing services to the waste management industry for more than 30 years. The GLA team has:
Completed projects at more than 300 landfills in 16 states and 7 countries
Over 600 million square feet of liner design and/or construction quality assurance (CQA) experience
Over 200 million cubic yards of soil design and/or CQA experience
Conducted environmental monitoring and reporting at more than 90 landfill sites
Four full-service geotechnical laboratories
Performed liner integrity surveys on hundreds of flexible membrane liners
GLA provides services through the entire lifecycle of a waste facility, from site selection to post-closure monitoring. At the beginning of a project, GLA provides siting and permitting assistance as well as geotechnical and geological investigations. Our professionals includes geotechnical experts with an industry-wide reputation for expertise in earthquake engineering, liquefaction evaluation and mitigation, and slope stability analyses. We then partner with our clients to develop innovative, value-engineered designs from preliminary concepts to final construction plans. Support through the construction process includes bidding assistance, construction management (CM), and construction quality assurance services. Once a module or entire site is ready for closure, we provide closure planning, design, and construction monitoring. Lastly, GLA's extensive experience with environmental monitoring enables our clients to not only meet their regulatory requirements, but, in many cases, to reduce the requirements and associated costs for routine compliance monitoring and reporting.
GLA's scope of solid waste services includes:
Compliance/permitting
Compost facility services
Construction support services
Cover design
Data management
Environmental monitoring
Environmental remediation
Expansion design
Landfill gas design and operations
Leachate management
Stormwater compliance/design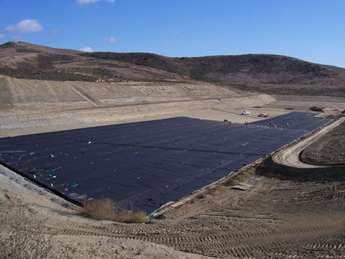 GLA performs all aspects of permitting associated with solid, hazardous, mixed, and radioactive waste landfills, from the initial siting through operation and closure permitting. Our permitting experience reflects our understanding of state and federal regulations for solid waste facility operations, design, and construction. Our permitting expertise includes preparation of the following:
Preliminary and Final Closure and Post-Closure Maintenance Plans (PCPCMPs and FCPCMPs)
Reports of Disposal Site Information (RDSIs)
Reports of Waste Discharge (ROWDs)
Periodic Site Review (PSR) Reports
Solid Waste Facility Plan (SWFP) Applications
Joint Technical Documents (JTDs)
Conditional Use Permits (CUPs)
Non-water Release Corrective Action Plans (NWRCAPs)
Foreseeable Release Corrective Action Plans (CAPs)
Environmental Impact Reports (EIRs)/Environmental Impact Statements (EISs)
Army Corps of Engineers 404 Permits
Stormwater Pollution Prevention Plans (SWPPPs)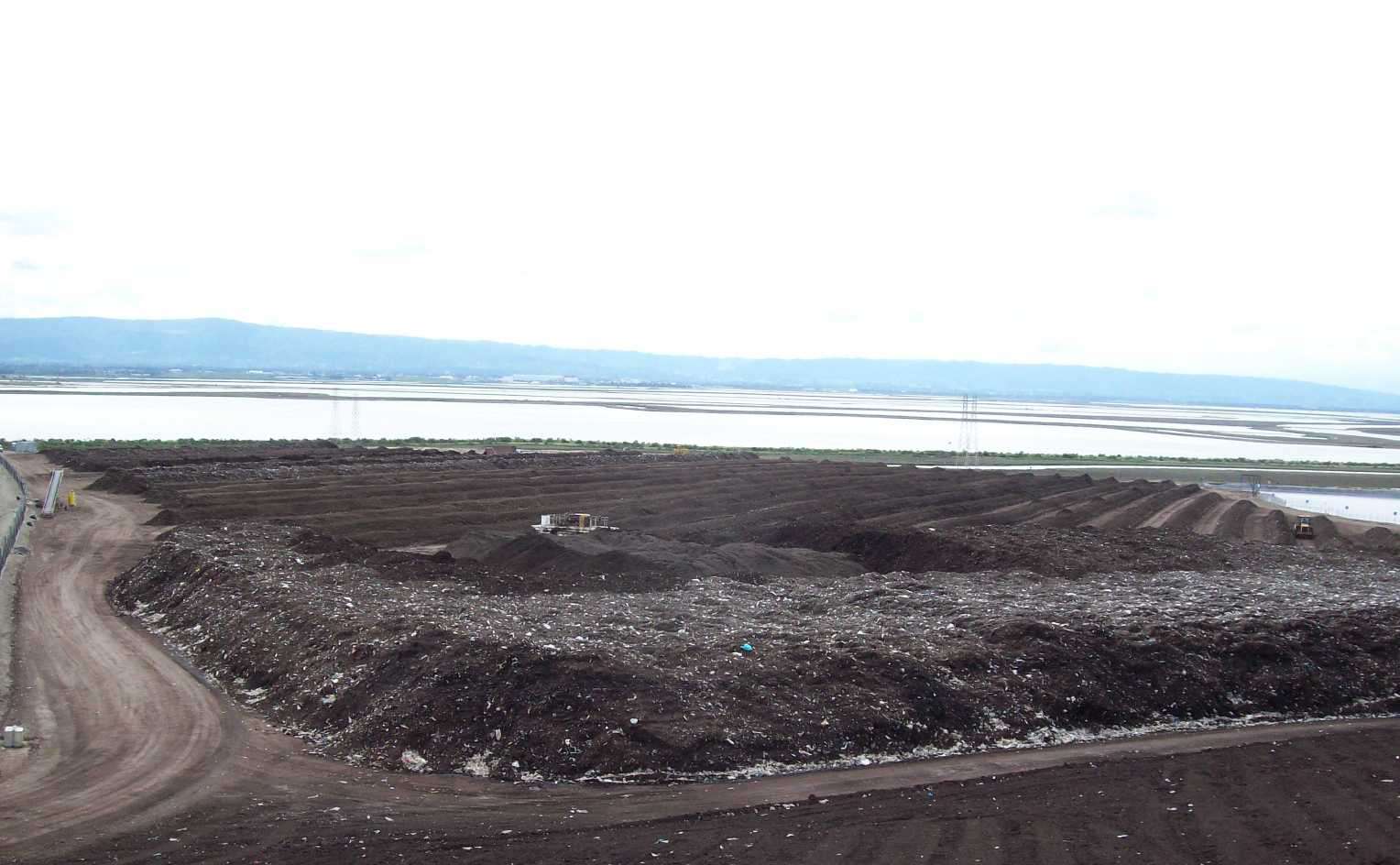 Compost Facility Services
GLA provides a wide range of services for the planning, operations, and construction of composting facilities. Through their experience, the GLA project team has developed specific solutions to the unique and sometimes complex issues facing composting facilities. Some of these solutions include low-permeability pads utilizing on-site materials, approaching stormwater design from a low impact development (LID) perspective, and stormwater designs that allow for 100% on-site containment of runoff and compost leachate.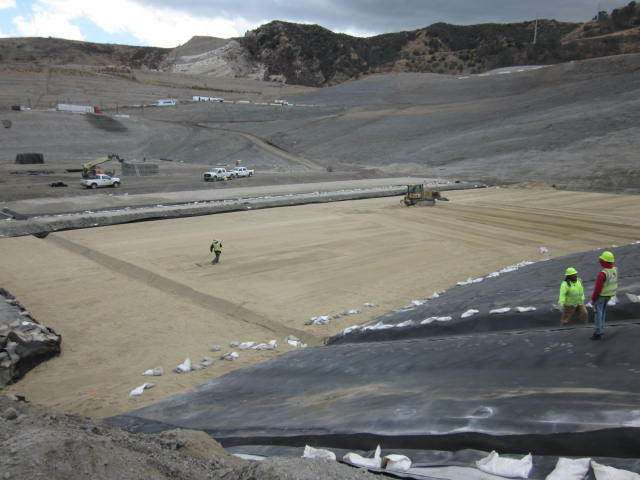 Construction Support Services
GLA provides a complete range of on-site construction observation and testing services to ensure that each project is built to design specifications. GLA is one of the most experienced firms providing these services and has provided construction management (CM) and construction quality assurance (CQA) services for more than 300 solid waste and liquid impoundment projects. Our CQA personnel maintain the knowledge and progressive experience necessary to provide inspection services for every type of waste management facility and every facet of waste containment system technology. Our field technicians are experienced with geomembrane non-destructive and destructive testing methodologies, field soils testing and evaluation of soils/synthetic interfaces, single- and double-ring infiltrometer permeability testing, documentation, and report generation.
In addition, GLA has a proven track record of providing quality CM services. In many instances, GLA will be contracted to provide both CM and CQA services on a project. GLA has field technicians that are experienced in handling both tasks simultaneously. With this "teaming of services" our clients have reduced costs while still receiving high quality products and services.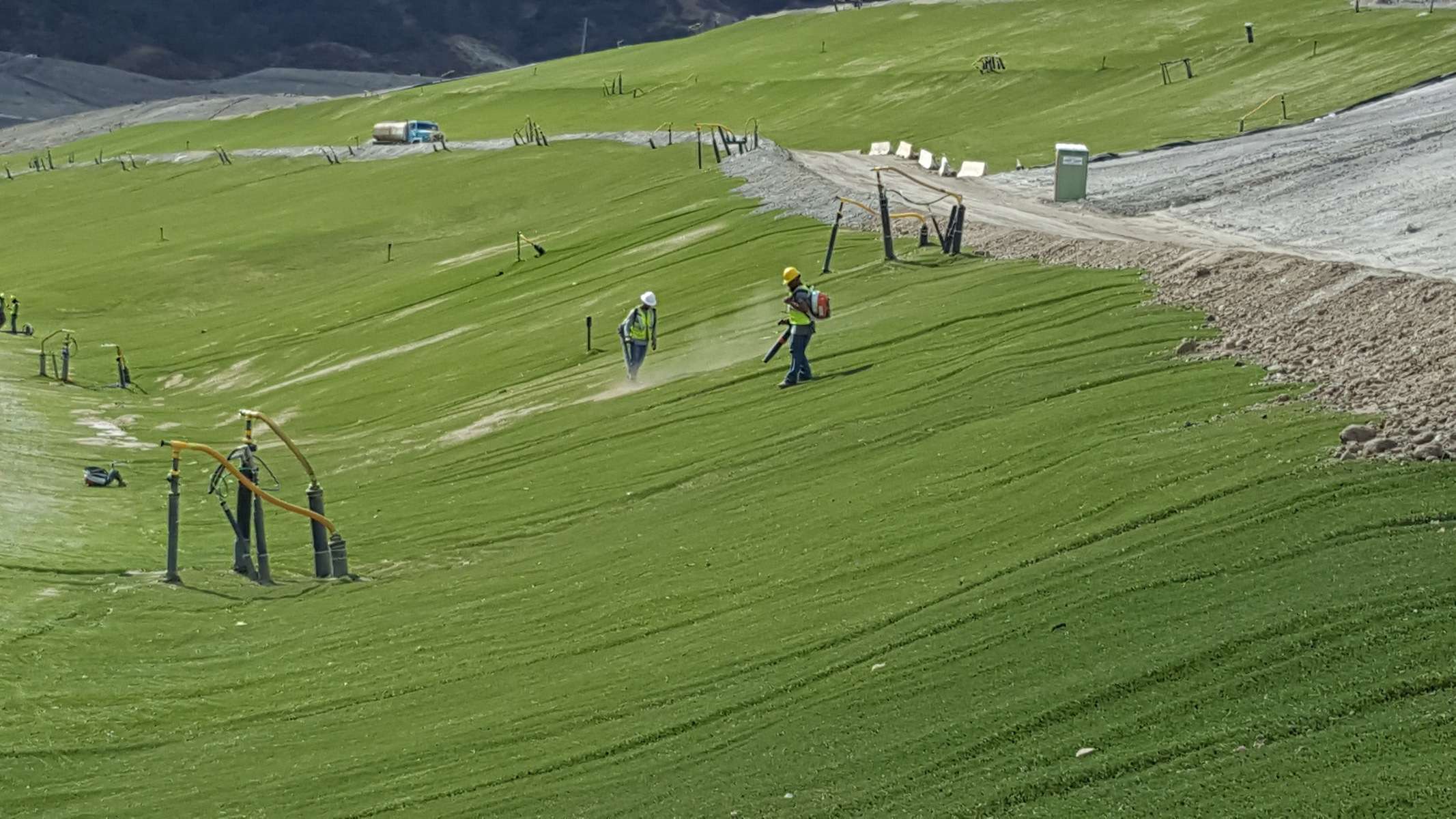 GLA offers a wealth of experience preparing all elements of final cover systems in support of waste site closure. Our detailed design work for closure includes cover system studies, borrow source studies, geotechnical analyses for slope stability, settlement and liner systems, hydrogeologic studies, and planting and irrigation systems. GLA has developed closure plans for extensive agency interaction, simple and complex revegetation projects using native species, long-term revegetation monitoring programs, construction quality assurance, and construction management activities. GLA is well versed in federal and state regulations, policies, geotechnical conditions, building codes, and design criteria; GLA's team also has excellent working relationships with the solid waste engineering staff at the local, regional, and state level.
GLA has undertaken considerable research into alternative final cover systems, unsaturated fluid flow, and the engineering of plant-soil-water systems. The studies effectively demonstrate that prescriptive covers are not as effective in limiting leachate generation and the protection of the underlying groundwater, particularly in the arid Southwest. In recognition of the value of pursuing alternate cover designs, GLA, in association with several regulatory agencies and sanitation districts, formed the Alternative Final Cover Technical Committee in 1992 to foster industry research on alternative covers and active, potentially irrigated end uses. Through this work, GLA has successfully negotiated alternative final closure designs for facilities within arid areas of the United States and has provided these designs at over 60 waste disposal sites.
Our independent research efforts led to the development and regulatory approval for a simple and cost-saving alternative to standard landfill and hazardous waste covers—Evapotranspirative (ET) covers. Through this groundbreaking work, GLA staff members were awarded patents for special applications of water balance covers, including a patent for an ET cover developed in partnership with the U.S. Department of Energy. The use of ET covers is expanding due to their high performance and low maintenance costs. GLA assists clients with gaining ET cover regulatory approvals across the western United States.
Whether soil or geosynthetic, GLA has designed final cover systems for all types of waste disposal facilities in a wide variety of climate zones and terrains. As a result, our staff of civil engineers have a well deserved reputation for preparing construction plans, specifications, and bid documents that are easily followed by the approving regulatory agencies and valued by contractors and construction managers for their constructability.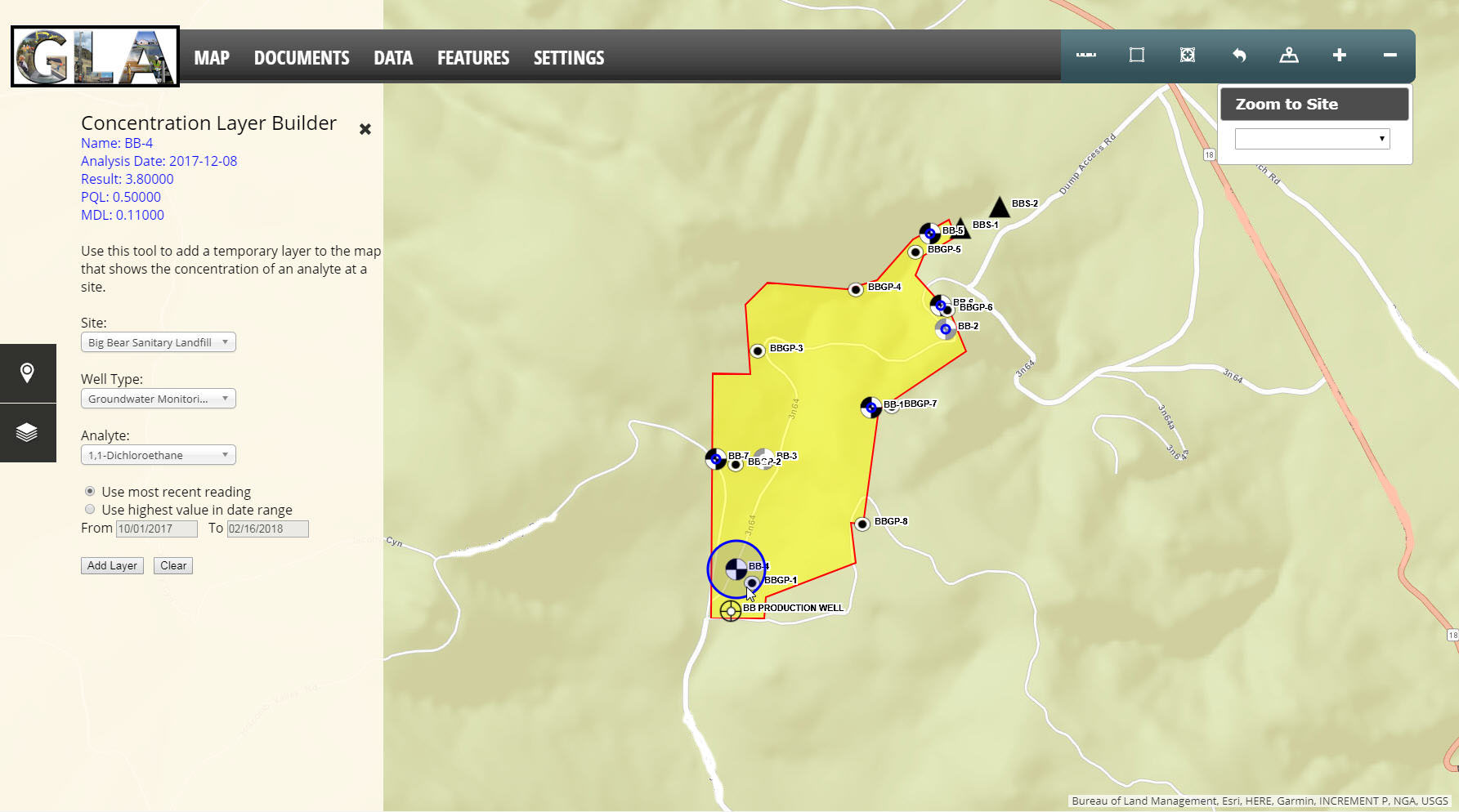 GLA-Data is a geographic information system (GIS)-based database management system (DBMS) that is web-accessible for managing well data and analyzing water quality information at landfills, such as groundwater monitoring well-related information. A user-friendly relational database reduces data entry and associated quality control requirements, provides easy data output and graphing functions, and allows our clients access to their data at their fingertips.
Database capabilities include data import and collection using online forms and documentation, and custom tools and queries to support permitting, monitoring, and reporting to outside agencies. A main GIS map webpage serves as the portal/entry point to the system for internal users and our client to access and view information related to specific landfills, wells, sample events, or analytical data; view and analyze historical water quality data; generate and export custom graphs; run and export reports used for reporting to state agencies; and manage any documents related to their landfills.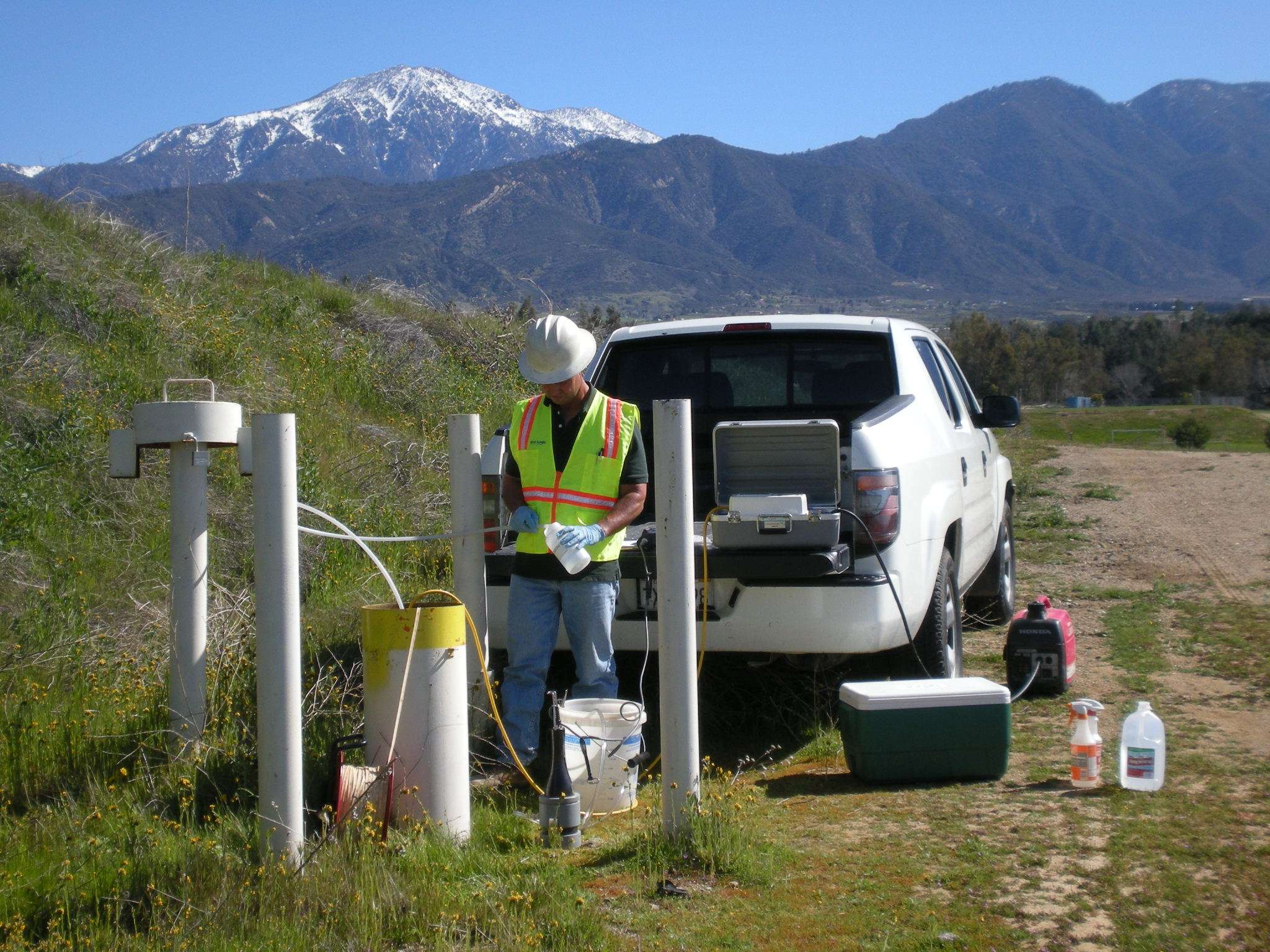 GLA offers its clients full-service environmental monitoring and reporting services, including groundwater, soil, soil-pore gas, soil-pore liquid, and surface water sampling, monitoring, and reporting program development and implementation as well as regulatory compliance. Since 1992, GLA has been providing these services for public and private entities at more than 100 industrial sites and has earned a reputation for technical excellence with both our clients and the regulatory community.

Environmental Remediation
In addition to routine water quality monitoring and reporting services, GLA provides groundwater evaluation and remediation services, including:
Development of groundwater assessment and/or remediation work plans and regulatory negotiations for approval
Evaluation of existing water quality monitoring systems
Installation, development, and abandonment of monitoring wells and associated collection of air, soil, and water quality samples for laboratory analysis
Evaluation and/or modeling of groundwater flow
Perhaps the most important of these services follows verification of a release from a facility. If this happens, GLA works with clients to prepare an Evaluation or Assessment Monitoring Program (EMP or AMP) to define the nature and extent of the release and an Engineering Feasibility Study (EFS) to evaluate alternative remedial responses that might be taken to mitigate the release. Based on the results of the EFS, a Corrective Action Program (CAP) is then implemented to address the threats posed by the release to public health and the environment. GLA has completed EMP/AMP, EFS, and CAP projects at landfills, surface impoundments, and other regulated facilities throughout the western United States and our team members have expertise in all of the investigative and reporting elements required for each.
Our remediation system designs focus on appropriate reduction in the concentrations of constituents of concern and take into account the risks to potential receptors. Our remedial designs are supported by models that quantify groundwater flow conditions, the fate and transport of constituents of concern, and, when appropriate, human health risk evaluations. GLA has developed a reputation for developing cost-effective remediation systems, including the following:
Augmented site closure
Monitored natural attenuation
Bioremediation
Enhanced landfill gas/vapor extraction
Groundwater extraction and treatment
In Situ treatment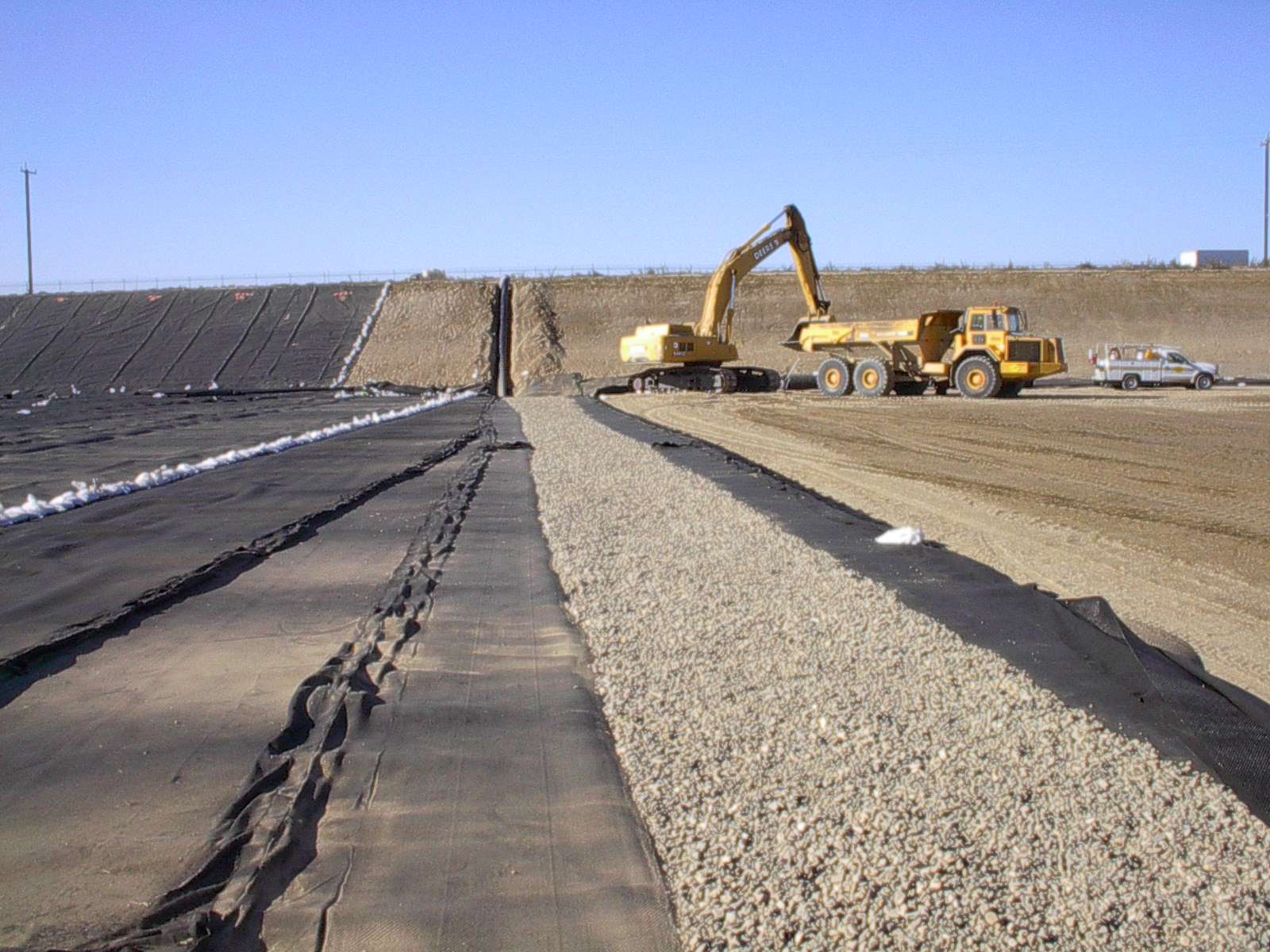 GLA routinely prepares construction drawings, technical specifications, and bid documents to allow for selection of a qualified contractor for construction. Our landfill engineering designs have gained high marks with regulatory agencies and withstood the tests of construction implementation with contractors. We design stormwater control systems that provide for progressive build-out as cells are developed over the life of the landfill. Our engineers take care to meet federal, state, and local stormwater design requirements.
GLA's professionals have performed hundreds of solid waste facility design tasks throughout the United States and in several foreign countries. GLA has also completed a number of Master Plans. We have prepared documents for the construction of active landfill sites worldwide. This experience, as well as our construction observation experience in the field, has refined our design abilities tremendously by allowing us to understand the design concepts that work well and those designs that are difficult to construct, unreliable, and difficult to manage and maintain.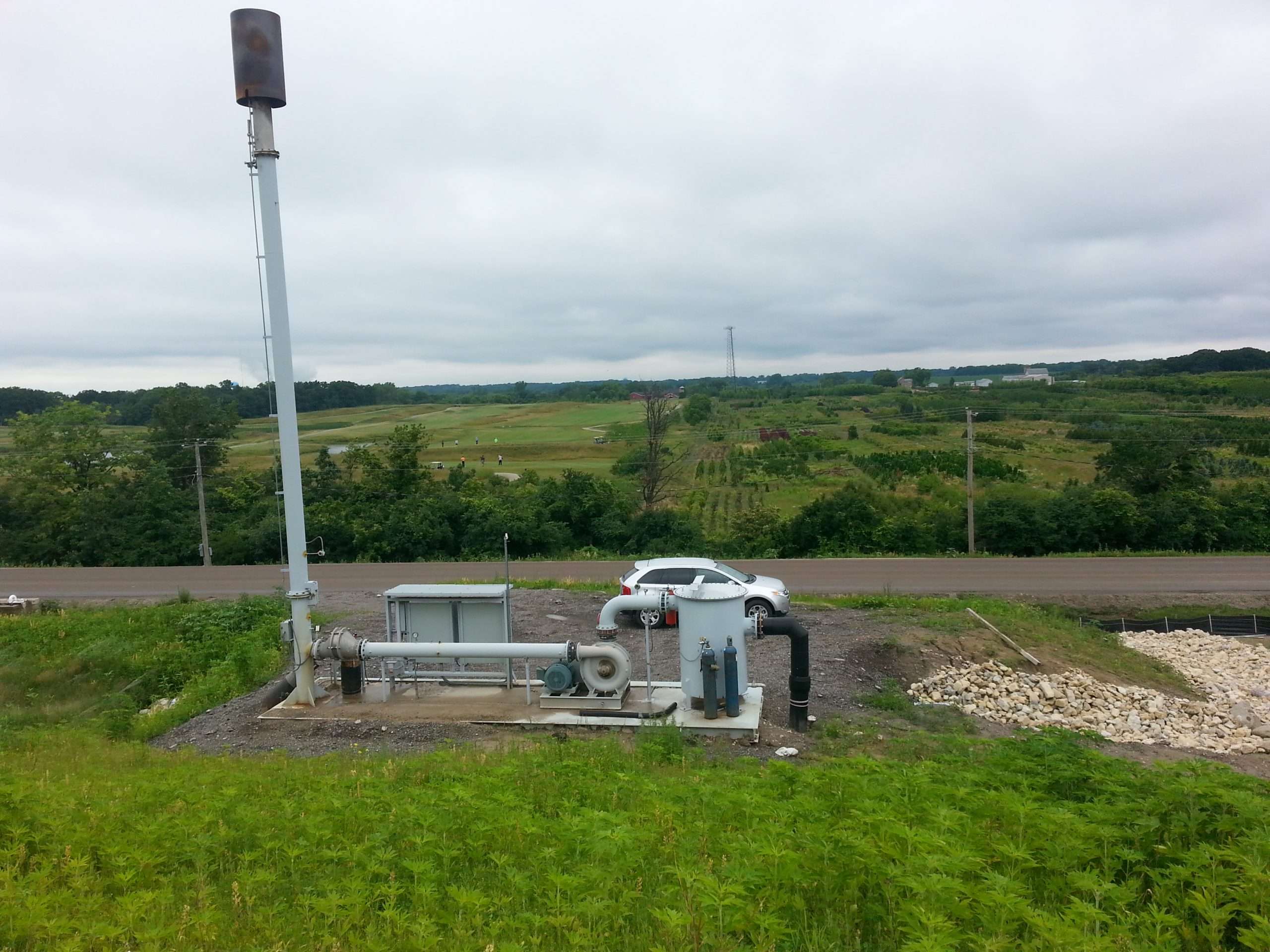 Landfill Gas System Design and Operations
GLA's landfill gas experts possess a wide range of skills and experience with landfill gas, landfill gas systems, and the site economic impacts of landfill gas sales. Our engineers have extensive design experience preparing New Source Performance Standards (NSPS) Gas Collection Control System (GCCS) design plans, phasing plans, and landfill gas system construction plans. They are known for their innovative approach to operations and maintenance of wellfields; providing sites with landfill gas system operational assessments.
Landfill gas services include:
NSPS GCCS design plans
Landfill gas phasing plans
Landfill gas system construction plans
Troubleshooting:

Reducing offsite odors
Vacuum loss
Increasing gas quality and quantity

Landfill gas generation and collection modeling
Landfill gas beneficial use feasibility studies
Operation and maintenance of landfill gas well fields
Landfill gas operational assessments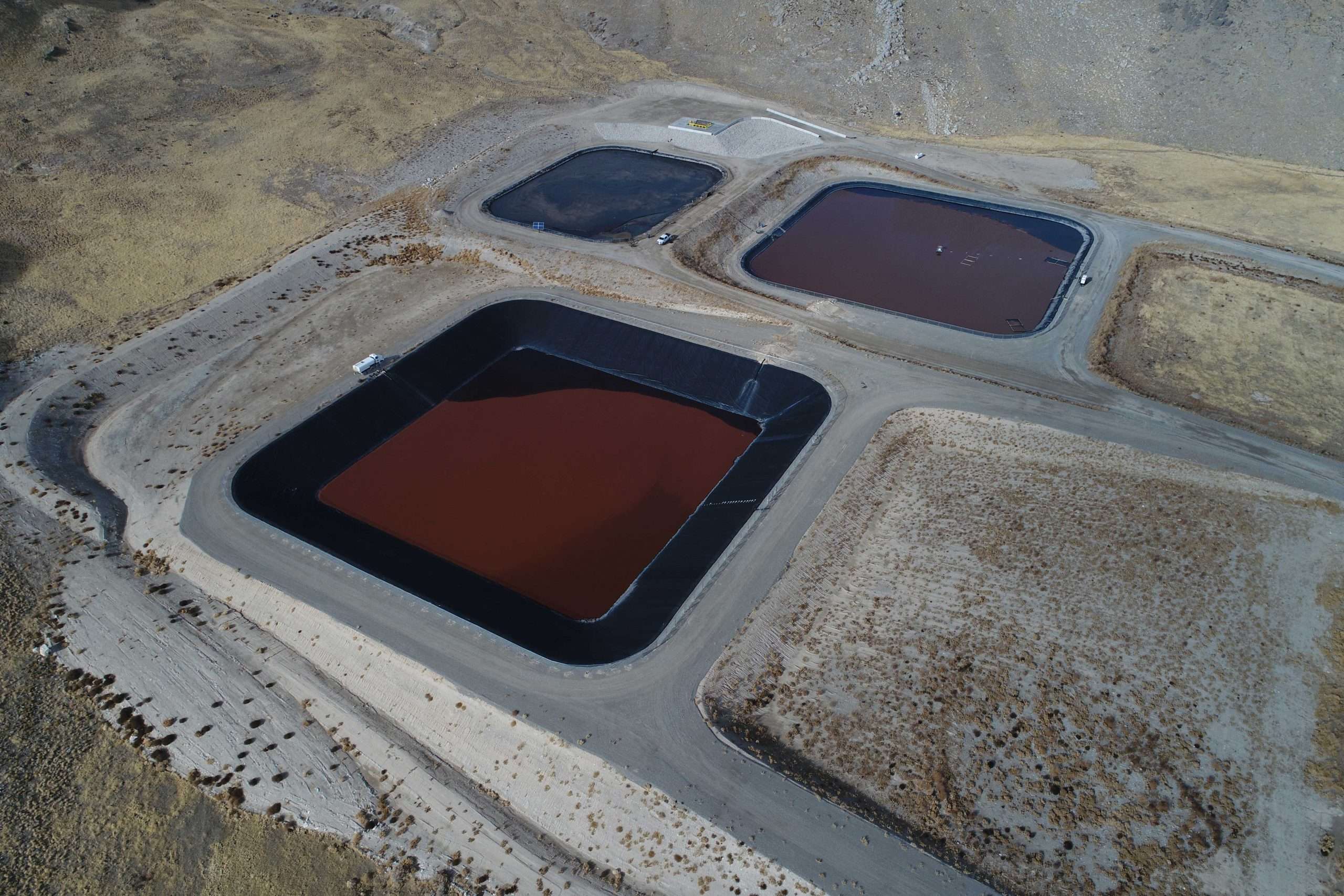 Unique solutions to leachate treatment, transportation, storage, and disposal can save landfill owners a substantial amount of time and money. With solid waste, wastewater, and leachate treatment experts on staff, GLA can do just that. In addition to the leachate control and removal system (LCRS) design, which is a standard component of the landfill design package, GLA has provided creative solutions for sites with unique leachate treatment and management challenges. The most creative solutions to leachate issues come from consulting firms that have knowledge of every aspect of landfill development and operations as well as leachate treatment and storage. GLA has provided services for leachate treatment for scores of landfills, either within their scope as designers or in their role as construction quality assurance (CQA) inspector.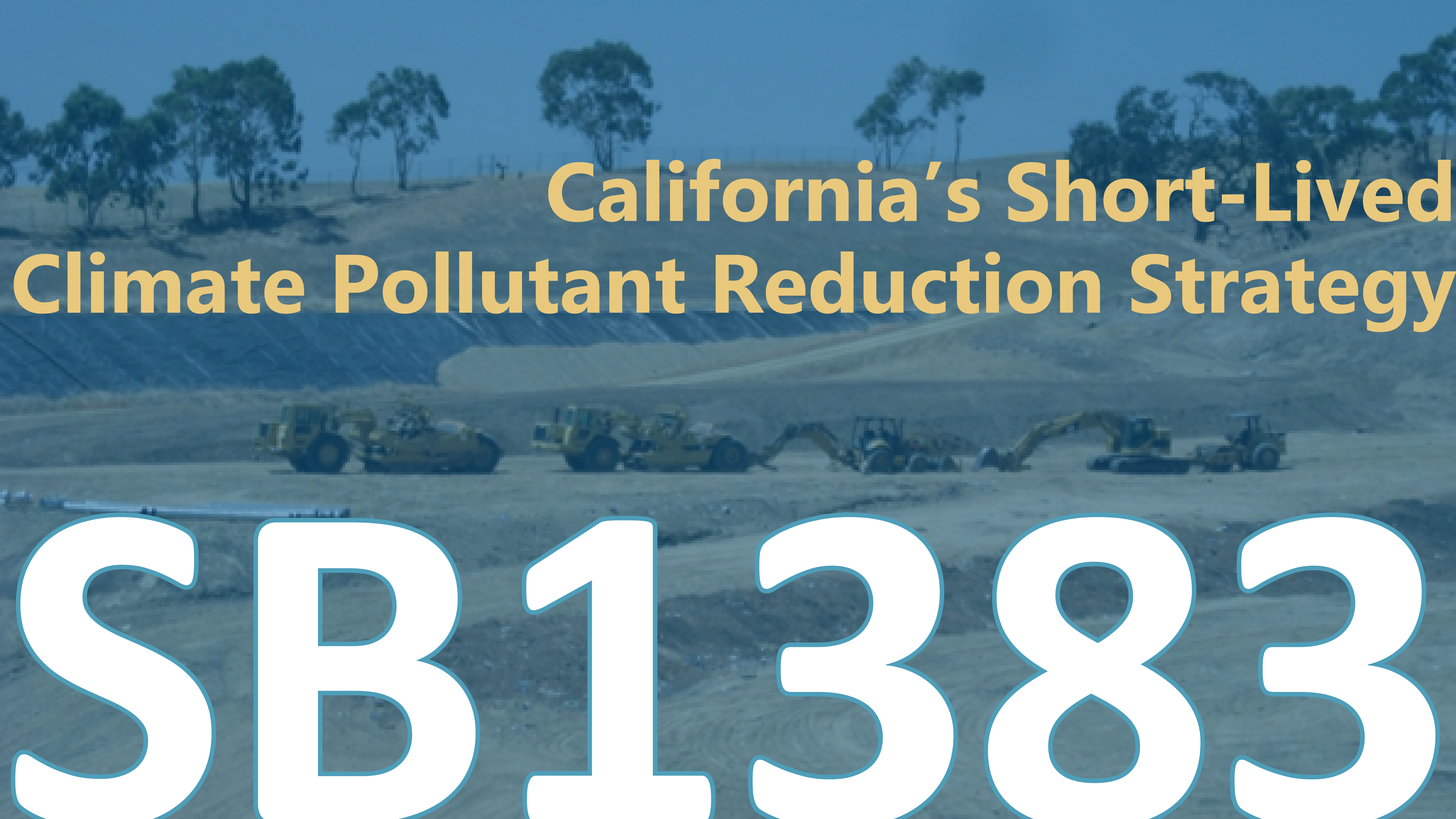 To minimize the impact of organic waste on the climate crisis, the State of California is implementing its short-lived climate pollutant (SLCP) reduction strategy, which aims to reduce storage of organic waste by the solid waste industry through compliance with requirements of Senate Bill 1383 (SB1383). GLA's California licensed civil engineers and licensed engineering geologists can assist the private solid waste industry and municipal solid waste facility operators with navigating these new guidelines to facilitate timely regulatory compliance.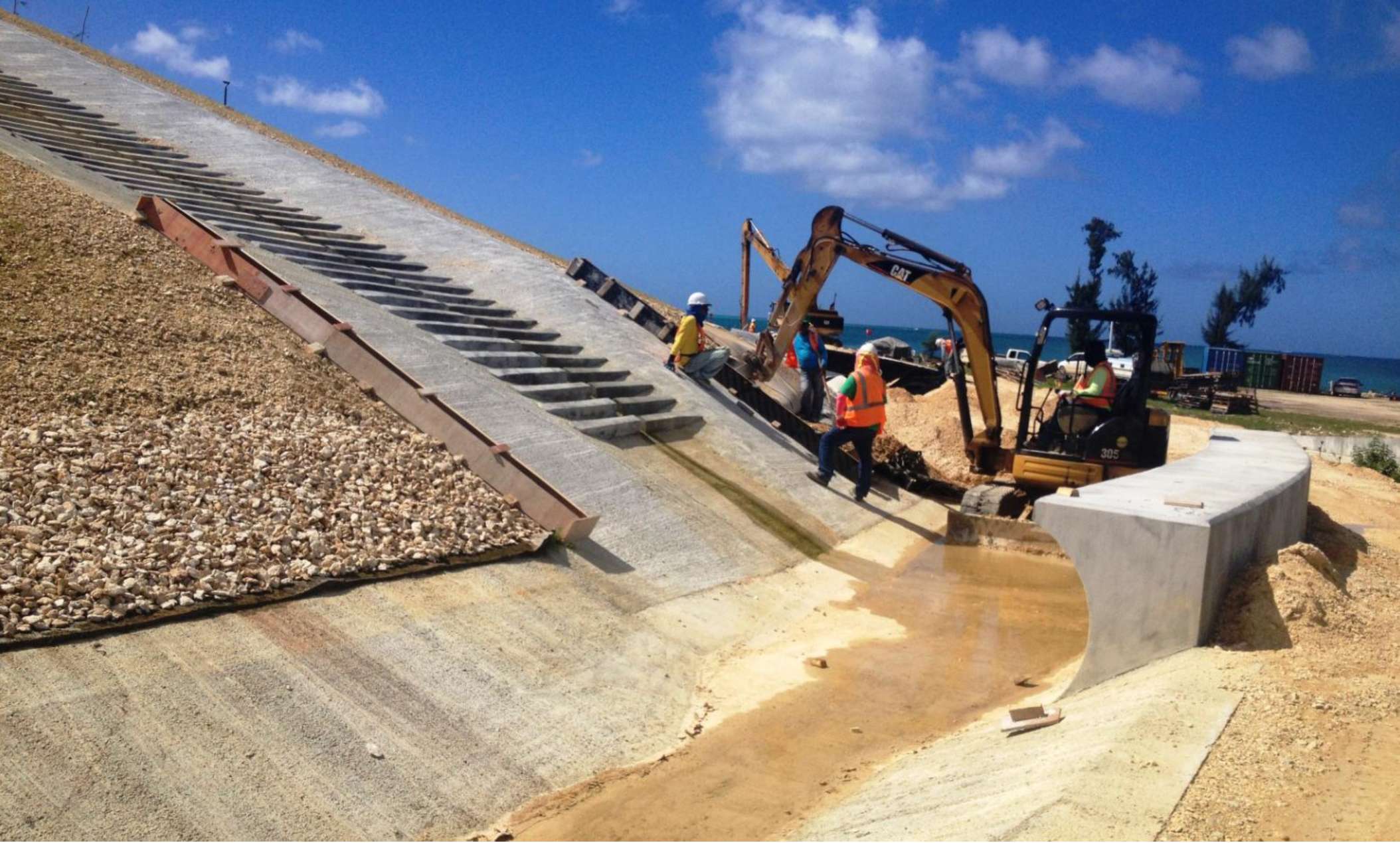 Stormwater Compliance/Design
Stormwater quality is an essential component in facility design and has gained importance with more restrictive stormwater discharge standards and increased monitoring and reporting requirements. GLA provides a wide variety of stormwater management services including stormwater quality, stormwater engineering, and construction support. GLA assists clients in navigating regulations regarding stormwater runoff, including compliance with the National Pollutant Discharge Elimination System (NPDES). Because our engineers have experience in many aspects of site and facility development, we routinely develop practical, cost-effective solutions for our clients' challenges. GLA takes a tiered approach to treatment design that is specific to each facility and includes standard infrastructure design along with appropriate best management practices.